Belt driven screw compressors from 3 kW to 22 kW
Screw Compressors Belt Driven
ies compressed air units supply a continuous, reliable flow of compressed air directly to the point of use without requiring a dedicated room. The ECB – SCB range, made according to high quality standards, uses components by leading companies on the market, ensuring reliability and traceability.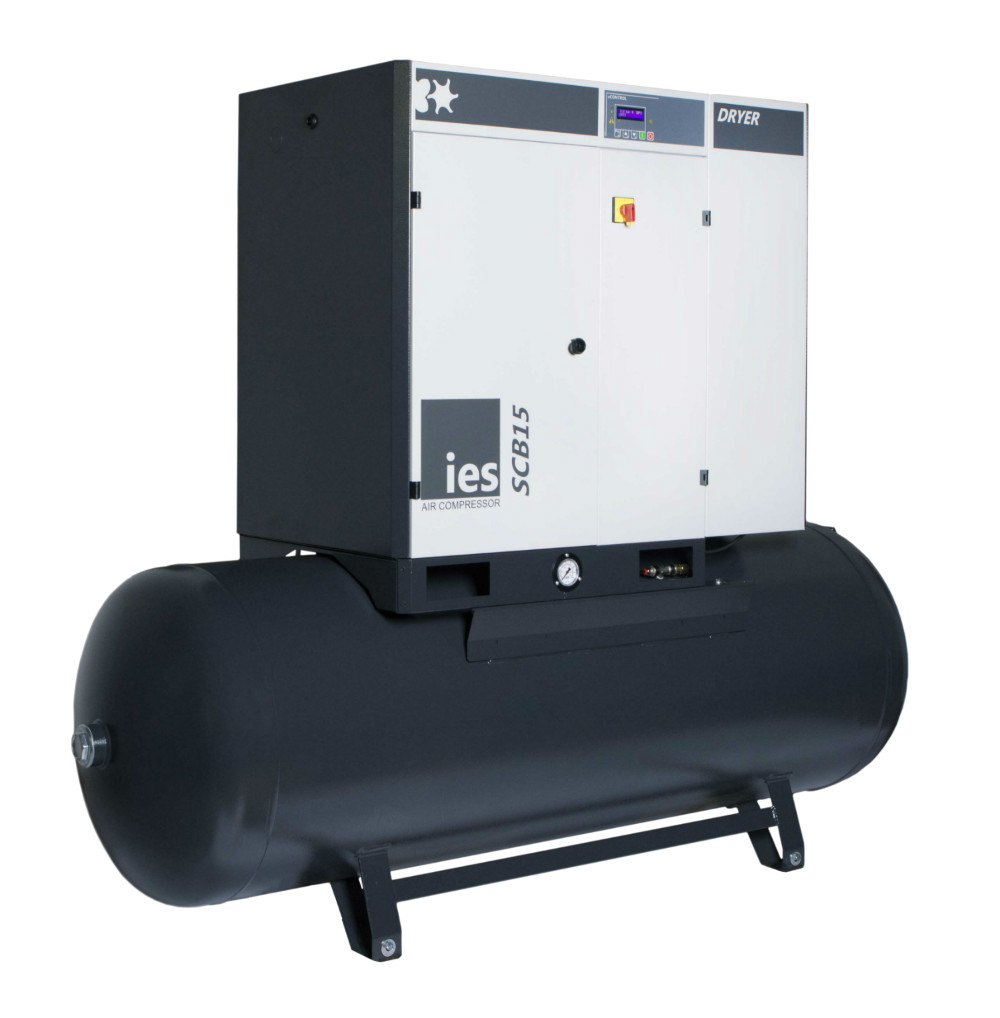 The use of an efficient radial fan and of appropriate acoustic technical solutions allows a reduced level of noise.
The new "Boost Cooling" concept is an additional integrated system for motor ventilation, able to withstand extreme environmental conditions.
Maximum ease of intervention, thanks to the "Full Access" system that allows complete and easy access to all internal components.
Two thousand two hundred and forty liters of air per minute, dried and stored in a tank of only 0.72 m2, this is the first great saving in the optimum use of surfaces.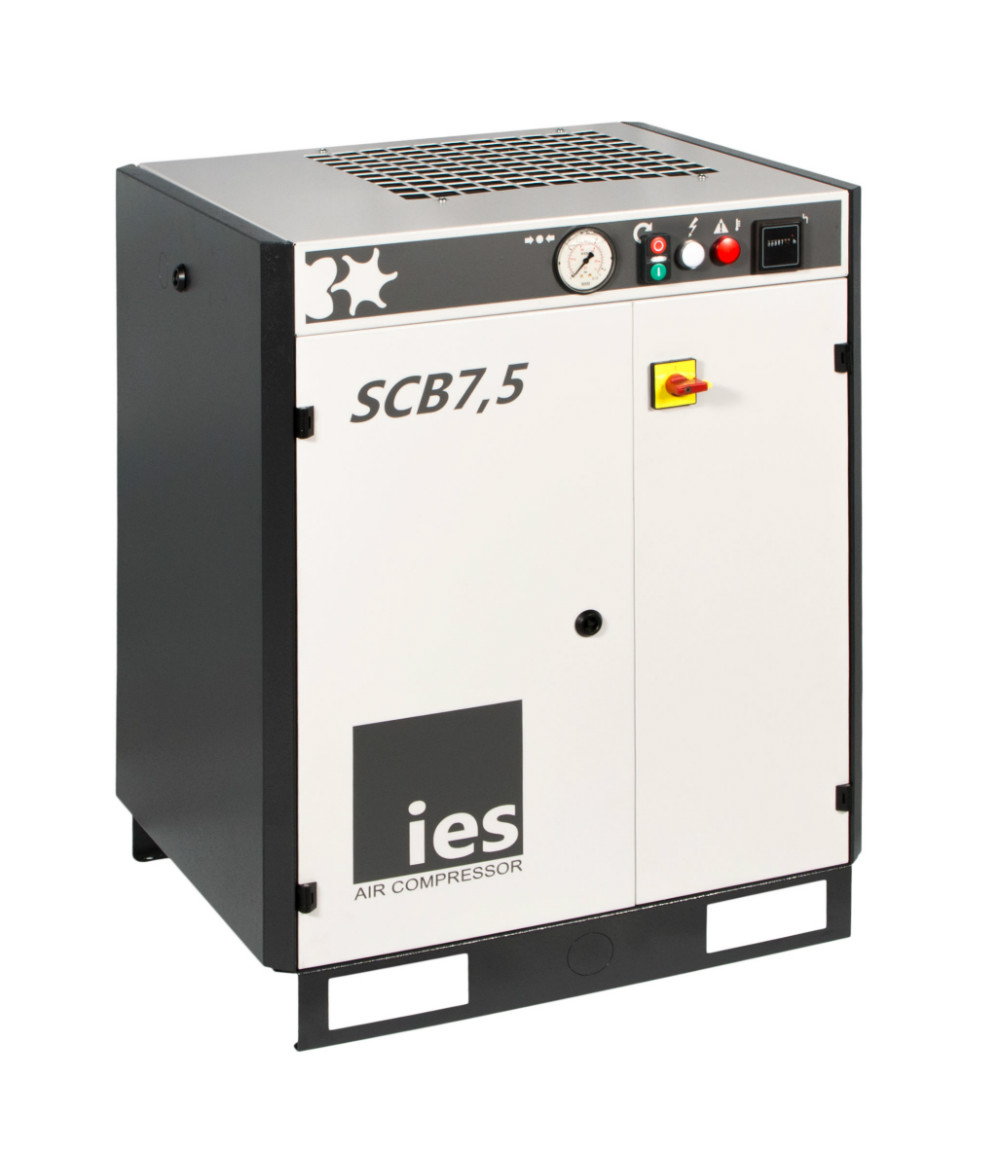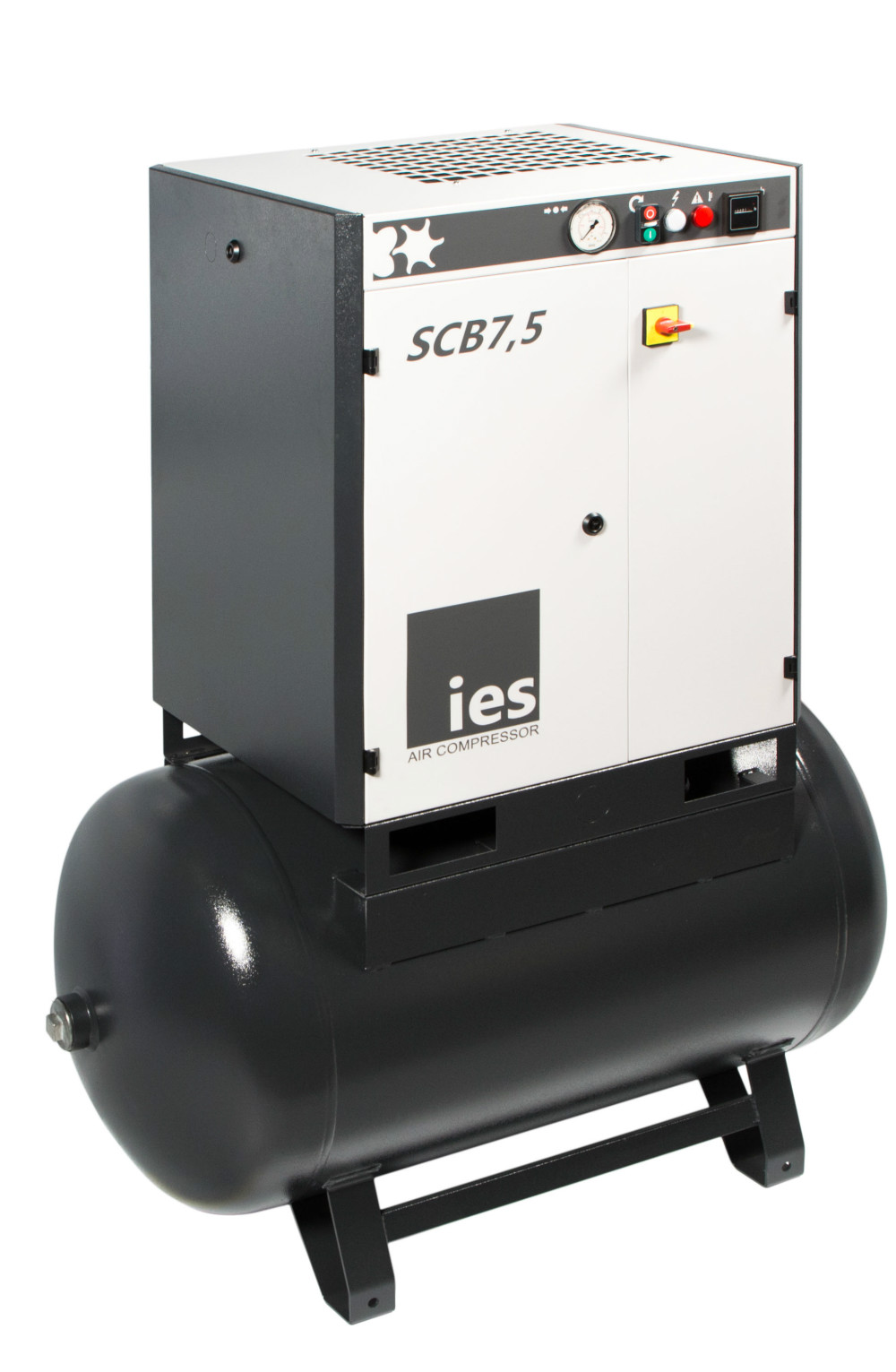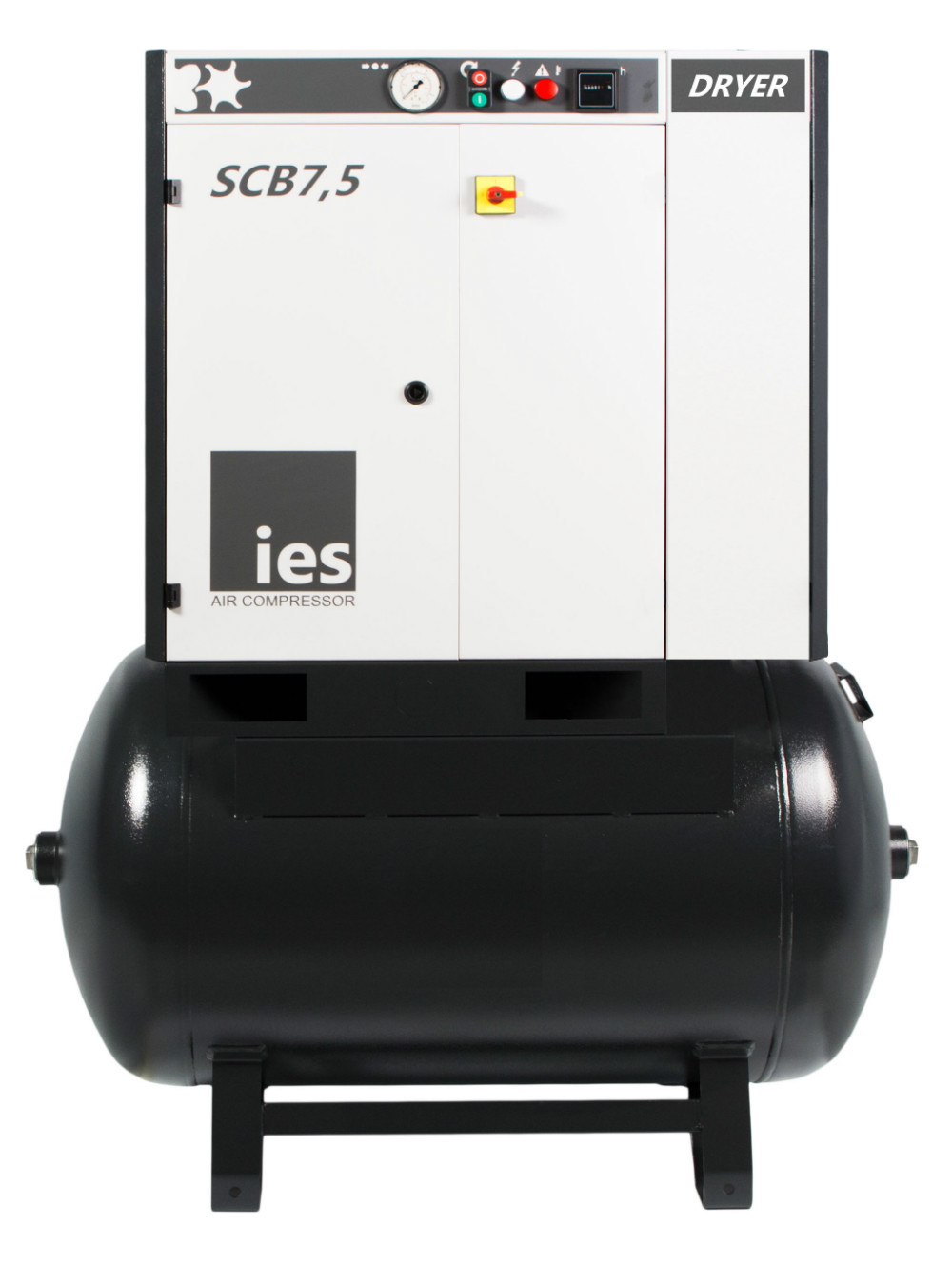 Basic Version Plus Tank and Dryer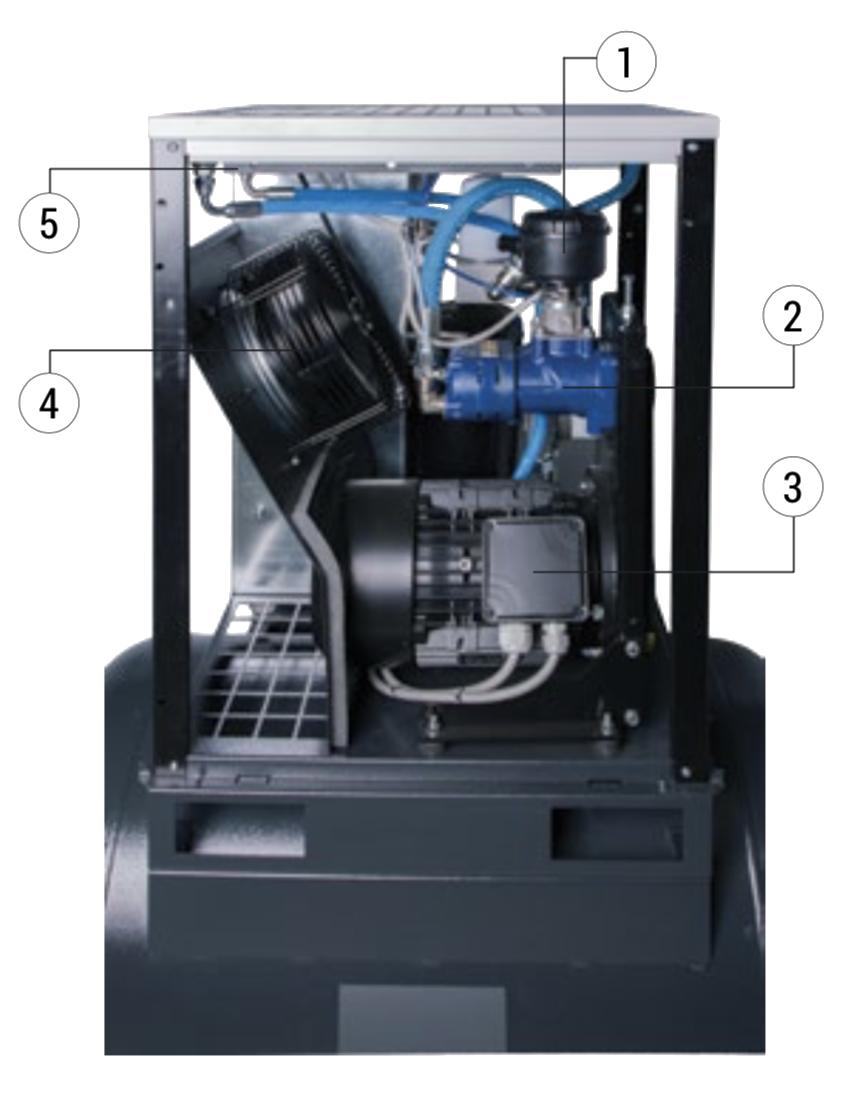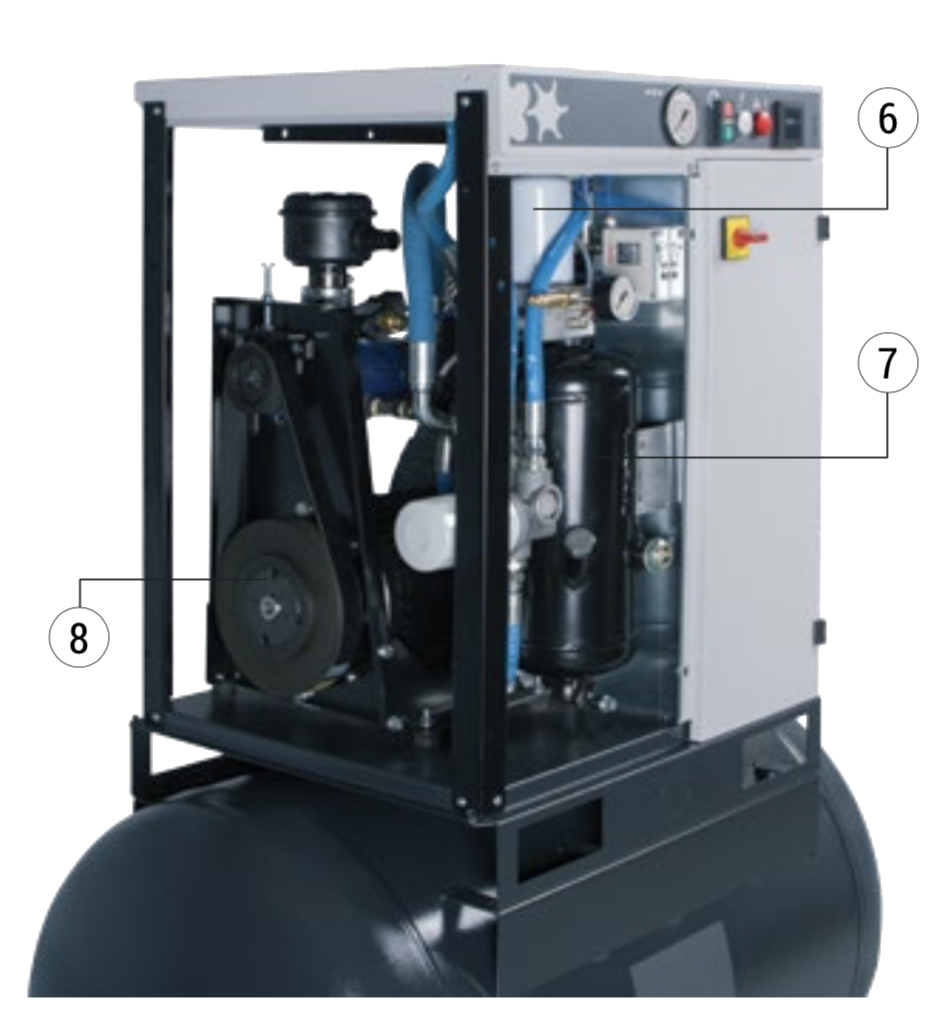 1. Suction filter able to remove the smallest particles of dust, the large surface ensures a long life and minimum pressure loss.
2. Lubricated single-stage screw compressor element produced for maximum efficiency and excellent reliability.
3. High efficiency electric motor (IE3) IP55 class F able to guarantee long-lasting operation.
4. Low-speed radial fan able to generate a high flow of cooling air while maintaining low noise.
5. Air/oil cooler generously resized to ensure optimum working temperatures in any environmental condition, easy to clean.
6. Air/oil separator filter able to ensure an impurity residue of 2 ppm, reducing maintenance times.
7. Air/oil separator tank the exclusive cyclone technology guarantees a pre-separation efficiency of more than 99.9%. Provided with optional oil heater.
8. PolyV belt transmission system allows high efficiency and long life, thanks to the large contact surface.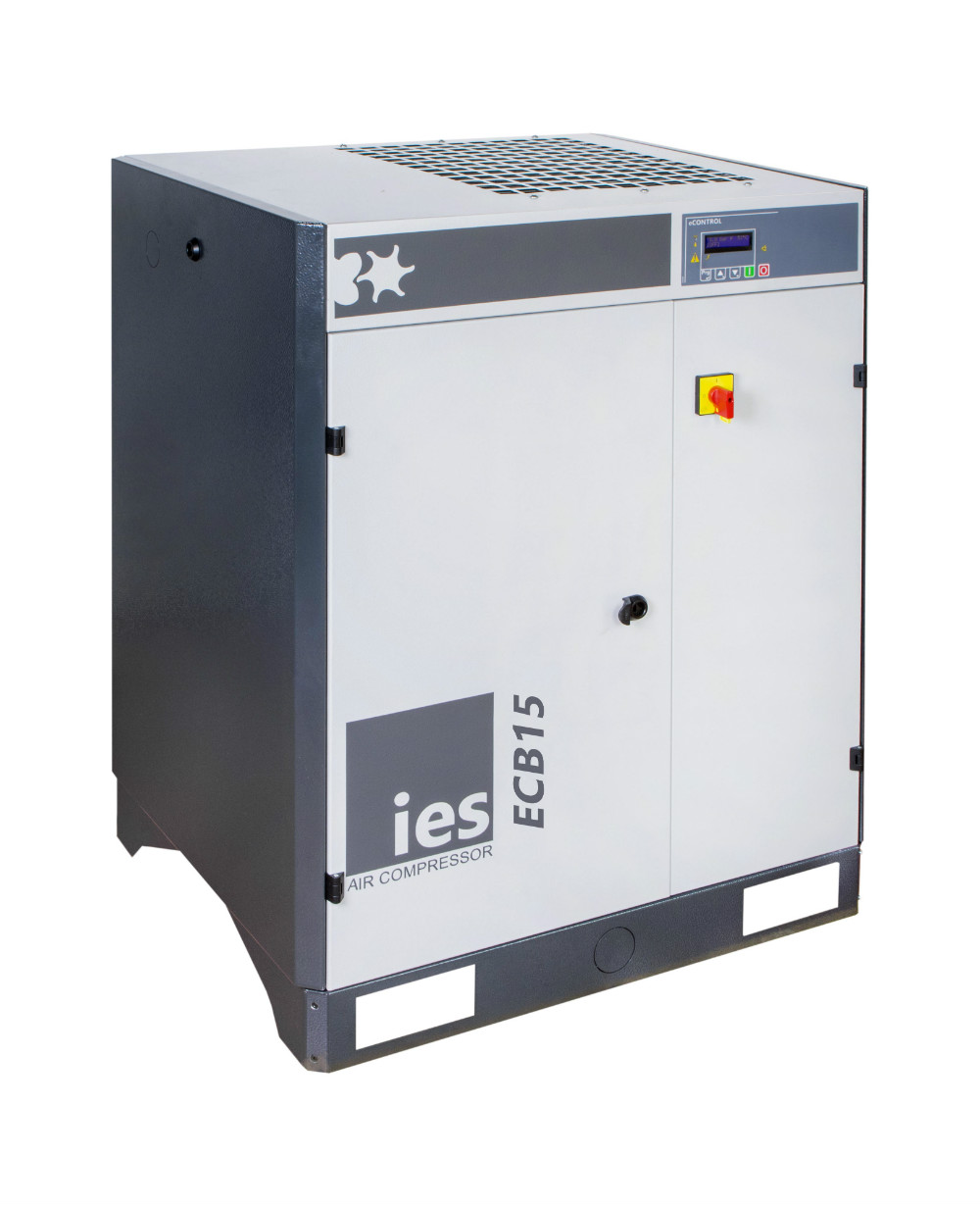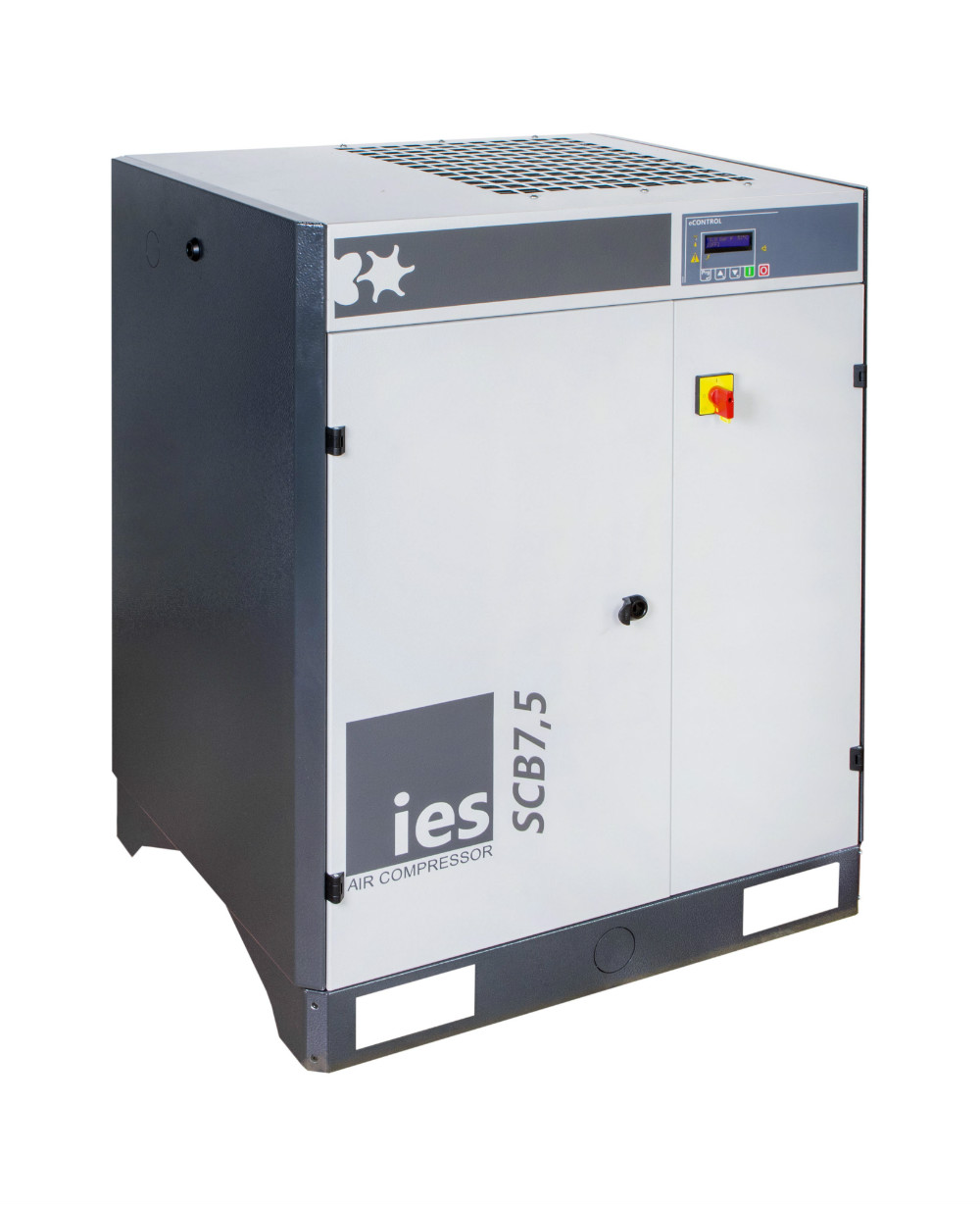 ECB Range – Variable speed technology.
The use of a frequency converter allows:
Variation of the motor and of the compressor speed, adapting to the demand for compressed air;
Variation of the air pressure selection value between 6 and 13 BAR;
Constant variation of compressed air production between 20 and 100% of the compressor capacity, allowing a variation of energy consumption proportional to the compressor air delivery;
Elimination of problems linked to surge currents when starting;
Elimination of charge losses during normal operation.
Via del Lavoro 19, 37030 – Terossa di Roncà (VR) – Italy