7.5 – 200 kW
The widest range in the market of high energy efficency compressors
A New Generation of Compressors
The new iCD range of innovative screw compressors opens a new generation in the compressed air sector.  Complete with frequency converter for operation at variable speed and equipped with a motor with permanent magnet technology, it allows energy saving of as much as 50% while maintaining great reliability and excellent performance in extremely harsh environmental conditions.
The iCD range offers numerous innovative characteristics that allow low working costs thanks to the combination of synchronous motors with permanent magnets and frequency converters, the most innovative technology today in variable-speed electrical controls.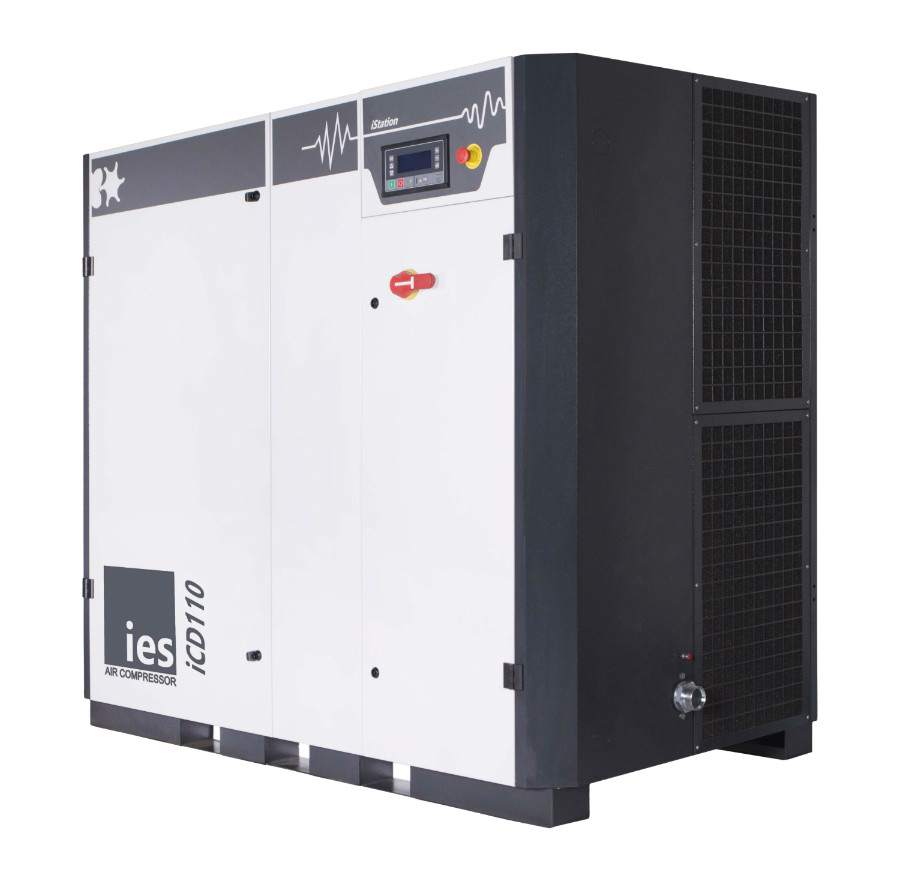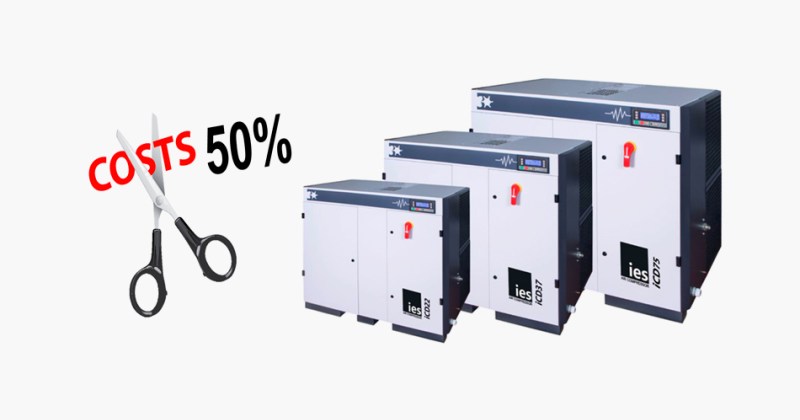 The permanent magnet motor that directly drives the compressor does not have any bearings, flexible couplings or sealing gaskets for the motor shaft, thus eliminating all parts subject to wear, leakage and replacement.
ies variable speed adjustment, together with the use of the permanent magnet motor with direct transmission, allows energy saving and a substantial reduction of compressor maintenance expenses, cutting costs by 50%.
The use of a frequency converter allows:
Variation of the motor and of the compressor speed, adapting to the demand for compressed air;
Variation of the air pressure selection value between 6 and 10 BAR;
Constant variation of compressed air production between 20 and 100% of the compressor capacity, allowing a variation of energy consumption proportional to the compressor air delivery;
Elimination of problems linked to surge currents when starting;
Elimination of pressure drops during normal operation.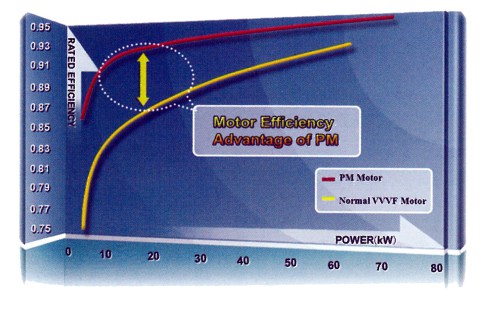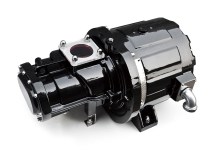 Via del Lavoro 19, 37030 – Terossa di Roncà (VR) – Italy